To limit the spread of the COVID-19 pandemic and help keep our community safe and healthy,
ALL GATHERINGS AND MEETINGS AT DUFF's ARE POSTPONED UNTIL FURTHER NOTICE.
Especially during these pandemic times, please remember people you know about who need special care and comfort in their lives and situations.  Your prayers and reaching out to contact people are really important.
Duff's Church is looking for a church administrator to perform office duties of the church.  This is a part-time job involving 3-4 hours per day for a 4 day week and is important for our congregation. Record keeping, telephone and computer communications are part of the responsibilities.  If you or someone you know are interested and want more information, including compensation rates or other details please contact Harry Janssen of the Board of Managers.
HIRING!: Duff's is looking for a rental booking agent.
We don't talk much about financial appeals for Duff's ongoing ministry.  But it is important to thank each person for their continued financial support as the expenses of our church do continue.  For any questions or information please do not hesitate to contact our church treasurer, Bev Brown or leave a message at our church office.
A Word about Covid-19 Precautions:
Each Thursday afternoon, a small group of people gather at the church to records portions of the service to be broadcast the following Sunday.  There are never more than 10 in attendance including musician Rob White and our technical expert and editor Paul McDonald.  Often the words of the minister of the day are recorded at another time and from a remote location.
Safety precautions are carefully observed including use of hand sanitizers, wearing of masks while gathering, and maintaining recommended social distancing.  We have been in recent contact with the Wellington/Dufferin/Guelph Health Unit and have been assured that we are following procedures that are appropriate not only during the state of emergency but also during our "red zone" designation.
The safety of all of us and the greater community is important and we urge everyone to continue to follow the Ontario Government and Health authorities' guidelines.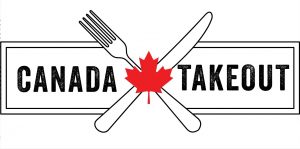 Wednesdays are National Take-Out Day
Support our local restaurants – they're owned and operated by our friends and neighbours.  Some of our favourites, in no particular order, are:
Breezy Corners, Freelton (905) 659-1556
Change of Pace, Morriston (519) 767-9987
The Great Wall, Morriston (519) 763-0002
The Village Family, Aberfoyle (519) 265-5455
Union Market Square, Arkell (519) 767.0024
Crieff Hills, Crieff (Sat and Sunday nights): www.crieffhills.com/dining/takeoutdinners/