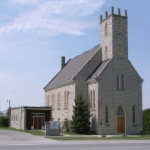 We would like to thank our Interim Moderator,  Rev. Bill Bynum from Knox Presbyterian Church in Preston for  his professional expertise and his efforts as our guide to help us as a congregation choose a new minister.
Rev. Jane Swatridge will be inducted to be the new minister here at Duff's at a special service on Sunday Sept. 11th at 3 pm. All are welcome to attend! There will be a time of fellowship and refreshments following the service.
Duffs Congregational Profile Dec. 2015
At Duff's :  Services from September through to the end of June begin at: 10:30 am …ALL are most welcome!!                                            Duff's Church by the 401                                                                                               
"Proud Past, Promising Future!"
 D.U.F.F.S.
                                                                   Dynamic
                                                                     Unique 
                                                                 Fellowship
                                                                    Faithful 
                                                                     Service
          Come and experience the feeling of a warm,  friendly, unique,                                                              church Family.
Let yourself be drawn into and inspired by our minister wonderful, thought-provoking and inspiring messages.
             Experience and enjoy our stimulating and informative                  children's program.
Praise and worship through song with the help of our talented pianist/organist and leader, Susan Brown + Musical Adventures,  Brass Tones (hand bells), AND our various soloists and instrumentalists.
Join us for our Coffee Hour after each worship service, giving us the added opportunity to meet you, and for you to meet us!
WORSHIP
Sunday Morning Worship begins at 10:30 am, September to the end of June,  however we begin to gather at 9:30 am for Conversation & Coffee if you wish, and musical rehearsals.  At 11:30 am, enjoy MORE Coffee, Conversation and COOKIES with everyone after the service.  At 11:45 am, KIDsing Chorus rehearses.   YOU are always welcome!