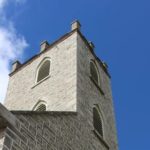 Duffs Peeking Out Bazaar held October 23rd was a great success thanks to all who helped in any way and thanks to all who supported the bazaar by coming and purchasing.
$6,000 was raised which allows us to carry on our work in the Church and the Community.
A very big Thank You from the Committee.